30 INCH-D1-P4V-MINI, Amphenol, Sensors, Transducers~Pressure Sensors, Transducers, SENSOR PRESS DIFF 30 H2O 4SIP
30 INCH-D1-P4V-MINI Images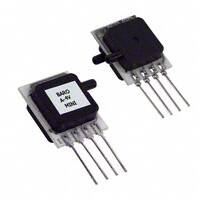 Product Attributes:
Part Number: 30 INCH-D1-P4V-MINI
Manufacturer: Amphenol
Description: SENSOR PRESS DIFF 30 H2O 4SIP
Category: Sensors, Transducers~Pressure Sensors, Transducers
Order with confidence, there are no lead times for in-stock products.
For
Amphenol
, you may also be interested in the following: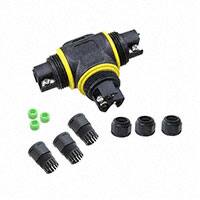 CONN CABLE JOINER BLACK/GREEN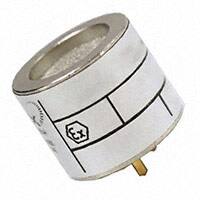 VQ46 PELLISTOR, VQ500 HEAD, +VE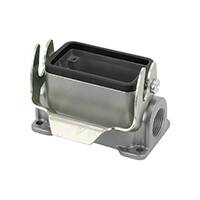 CONN BASE SIDE ENTRY SZE16 M25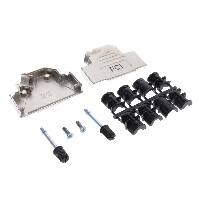 BACKSHELL DSUB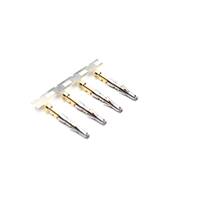 CONTACT SOCKET 28-30AWG 20 CRIMP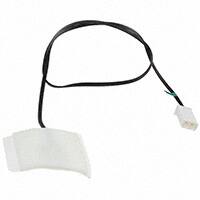 THERMISTOR NTC 10KOHM
Product Specifications:
MfrPart.: 30 INCH-D1-P4V-MINI
Mfr: Amphenol All Sensors Corporation
Description: SENSOR PRESS DIFF 30 H2O 4SIP
Product Category: Sensors, Transducers~Pressure Sensors, Transducers
Package: Tube
Series: MAMP
PartStatus: Active
Applications: Board Mount
PressureType: Differential
OperatingPressure: ±1.08PSI (±7.48kPa)
OutputType: Analog Voltage
Output: 0.25 V ~ 4.25 V
Accuracy: ±0.25%
Voltage-Supply: 4.5V ~ 5.5V
PortSize: Male - 0.08 (2.03mm) Tube, Dual
PortStyle: Barbless
Features: Amplified Output, Temperature Compensated
TerminationStyle: PC Pin
MaximumPressure: ±18.07PSI (±124.59kPa)
OperatingTemperature: -40°C ~ 125°C
Package/Case: 4-SIP Module
30 INCH-D1-P4V-MINI | Amphenol | NHE Electronics
30 INCH-D1-P4V-MINI were obtained directly from authorized Amphenol distributors and other trusted sources throughout the world.
ELECTRONIC COMPONENTS DISTRIBUTOR | NHE Electronics is committed to always being one of our customers' favorite suppliers.