L17H2122120, Amphenol, Product Category: Connectors, Interconnects~D-Sub Connectors, CONN D-SUB PLUG/RCPT 9P R/A SLDR
L17H2122120 Images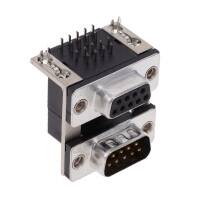 Product Attributes:
Part Number: L17H2122120
Manufacturer: Amphenol
Description: CONN D-SUB PLUG/RCPT 9P R/A SLDR
Category: Product Category: Connectors, Interconnects~D-Sub Connectors
Order with confidence, there are no lead times for in-stock products.
For
Amphenol
, you may also be interested in the following: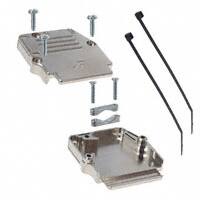 CONN BACKSHELL 25POS 90DEG SHLD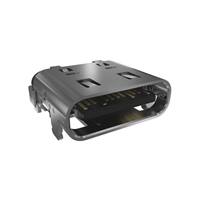 USB4 GEN3, TYPE C, TOP MOUNT, CE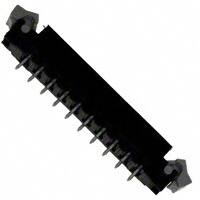 TERM BLOCK HDR 10POS VERT 5.08MM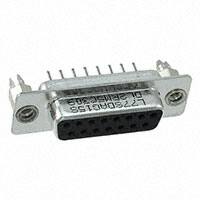 CONN D-SUB RCPT 15POS VERT SLDR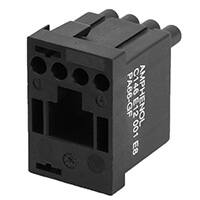 MOD RJ45 MALE 8P8C+5PWR CRIMP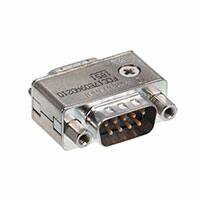 CONN DSUB ADAPTER DB9F DB9M
Product Specifications:
MfrPart.: L17H2122120
Mfr: Amphenol ICC (Commercial Products)
Description: CONN D-SUB PLUG/RCPT 9P R/A SLDR
Product Category: Connectors, Interconnects~D-Sub Connectors
Package: Tray
Series: 17H
PartStatus: Active
ConnectorStyle: D-Sub - Stacked
ConnectorType: Plug, Male Pins; Receptacle, Female Sockets
NumberofPositions: 9, 9
NumberofRows: 2, 2
MountingType: Through Hole, Right Angle
ShellSizeConnectorLayout: 1 (DE, E); 1 (DE, E)
ContactType: Signal
FlangeFeature: Housing/Shell (4-40)
Termination: Solder
ShellMaterialFinish: Steel, Tin Plated
ContactFinish: Gold
ContactFinishThickness: 30.0µin (0.76µm)
IngressProtection: -
MaterialFlammabilityRating: UL94 V-0
CurrentRating(Amps): 3A
BacksetSpacing: 0.318 (8.08mm)
L17H2122120 | Amphenol | NHE Electronics
L17H2122120 were obtained directly from authorized Amphenol distributors and other trusted sources throughout the world.
ELECTRONIC COMPONENTS DISTRIBUTOR | NHE Electronics is committed to always being one of our customers' favorite suppliers.