REC10-123.3SRW/H2/A/M/SMD, RECOM Power, Power Supplies - Board Mount~DC DC Converters, DC DC CONVERTER 3.3V 10W
REC10-123.3SRW/H2/A/M/SMD Images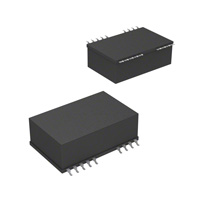 Product Attributes:
Part Number: REC10-123.3SRW/H2/A/M/SMD
Manufacturer: RECOM Power
Description: DC DC CONVERTER 3.3V 10W
Category: Power Supplies - Board Mount~DC DC Converters
Order with confidence, there are no lead times for in-stock products.
For
RECOM Power
, you may also be interested in the following: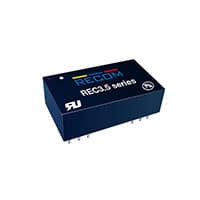 DC DC CONVERTER +/-9V 3.5W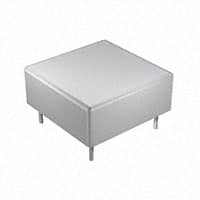 DC DC CONVERTER 12V 20W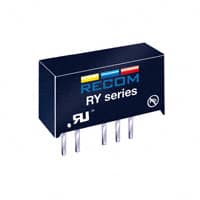 DC DC CONVERTER +/-24V 1W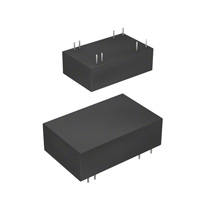 DC DC CONVERTER 15V 3W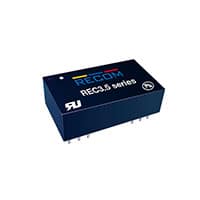 DC DC CONVERTER 5V 3.5W
DC DC CONVERTER 12V 15W
Product Specifications:
MfrPart.: REC10-123.3SRW/H2/A/M/SMD
Mfr: Recom Power
Description: DC DC CONVERTER 3.3V 10W
Product Category: Power Supplies - Board Mount~DC DC Converters
Package: Tube
Series: ECONOLINE REC10 (10W)
PartStatus: Active
Type: Isolated Module
NumberofOutputs: 1
Voltage-Input(Min): 9V
Voltage-Input(Max): 18V
Voltage-Output1: 3.3V
Voltage-Output2: -
Voltage-Output3: -
Voltage-Output4: -
Current-Output(Max): 2A
Power(Watts): 10 W
Voltage-Isolation: 2 kV
Applications: ITE (Commercial)
Features: Remote On/Off, OCP, SCP
OperatingTemperature: -40°C ~ 75°C
Efficiency: 85%
MountingType: Surface Mount
Package/Case: 24-SMD Module, 18 Leads
Size/Dimension: 1.26 L x 0.78 W x 0.44 H (32.0mm x 19.9mm x 11.2mm)
SupplierDevicePackage: -
ControlFeatures: Enable, Active High
ApprovalAgency: -
REC10-123.3SRW/H2/A/M/SMD | RECOM Power | NHE Electronics
REC10-123.3SRW/H2/A/M/SMD were obtained directly from authorized RECOM Power distributors and other trusted sources throughout the world.
ELECTRONIC COMPONENTS DISTRIBUTOR | NHE Electronics is committed to always being one of our customers' favorite suppliers.