B72220P3461K101, EPCOS, Circuit Protection~TVS - Varistors, MOVs, VARISTOR 750V 12KA DISC 20MM
B72220P3461K101 Images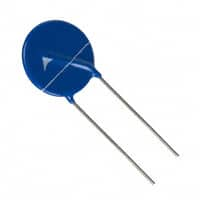 Product Attributes:
Part Number: B72220P3461K101
Manufacturer: EPCOS ( Now EPCOS is part of TDK )
Description: VARISTOR 750V 12KA DISC 20MM
Category: Circuit Protection~TVS - Varistors, MOVs
Order with confidence, there are no lead times for in-stock products.
For
EPCOS
, you may also be interested in the following: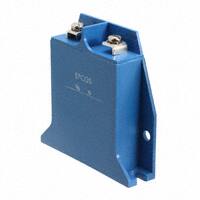 VARISTOR 910V 70KA ENCASED DISC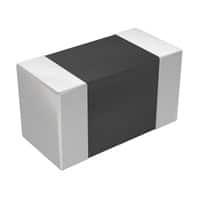 THERMISTOR NTC 68KOHM 4390K 0603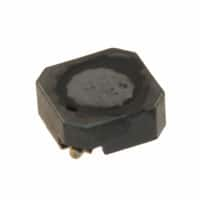 FIXED IND 4.7UH 1.6A 61 MOHM SMD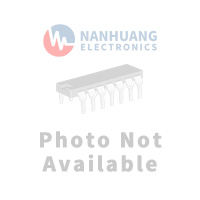 PTC THERMISTOR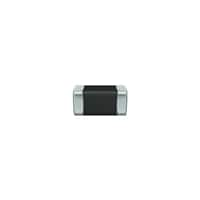 NTC THERMISTOR 0603 100K H60 B-4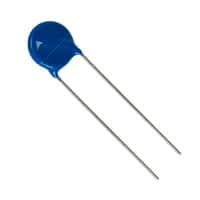 VARISTOR 82V 2.5KA DISC 10MM
Product Specifications:
MfrPart.: B72220P3461K101
Mfr: EPCOS - TDK Electronics
Description: VARISTOR 750V 12KA DISC 20MM
Product Category: Circuit Protection~TVS - Varistors, MOVs
Package: Bulk
Series: Superior MP
PartStatus: Active
MaximumACVolts: 460 V
MaximumDCVolts: 615 V
VaristorVoltage(Min): 675 V
VaristorVoltage(Typ): 750 V
VaristorVoltage(Max): 825 V
Current-Surge: 12 kA
Energy: 445J
NumberofCircuits: 1
Capacitance@Frequency: 660 pF @ 1 kHz
OperatingTemperature: -40°C ~ 105°C (TA)
Features: -
MountingType: Through Hole
B72220P3461K101 | EPCOS | NHE Electronics
B72220P3461K101 were obtained directly from authorized EPCOS distributors and other trusted sources throughout the world.
ELECTRONIC COMPONENTS DISTRIBUTOR | NHE Electronics is committed to always being one of our customers' favorite suppliers.