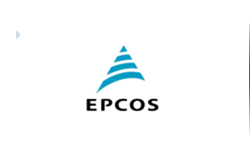 Now EPCOS is part of TDK. EPCOS is a leading manufacturer of electronic components, modules and systems headquartered in Munich, Germany. With its broad portfolio EPCOS offers a comprehensive range of products from a single source and focuses on fast-growing and technologically demanding markets, in particular in the areas of information and communication technology, as well as automotive, industrial and consumer electronics. The EPCOS Group has design and manufacturing locations and sales offices in Europe, Asia, and in North and South America. Products from EPCOS store electrical energy, filter frequencies, and protect against overvoltage and overcurrent.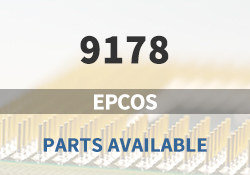 EPCOS Main Products

NTC Temperature Measurement Sensors

SMD NTC Thermistors

Level Sensors

Limit Temperature Sensors

Motor Protection Sensors

Pressure Sensor Elements

Pressure Sensor Transmitters

SMT Inductors

ERU Chokes
EPCOS Featured Parts (2023/12/8 Update)
More
We are a quality focused industry leader in supplying hard to find, long lead-time, end-of-life (EOL) and obsolete EPCOS electronic components.
What We Do
We stocks, sources, and distributes EPCOS electronic components to manufacturers of electronic products across a variety of industries.

Quality is Always Our Highest Priority
Our quality control procedures ensure you get the highest quality EPCOS parts, free of any substandard which can be prevalent within the electronics industry.

Navigate Sourcing Dilemmas
Our component sourcing team and internal data analytics crew are always working hard to find valuable opportunities for our customers and their key components for cost down spot buys.





In addition to
EPCOS
, we also focus on the following brands:
ELECTRONIC COMPONENTS DISTRIBUTOR | NHE Electronics is committed to always being one of our customers' favorite suppliers.