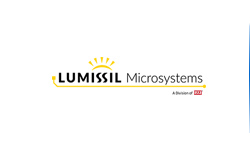 Lumissil Microsystems is a division of Integrated Silicon Solution Inc. (ISSI). Our odyssey at ISSI began with innovative LED drivers that continue to have great impact on many popular products. Through a series of strategic acquisitions, Lumissil amassed technologies in touch sensors, audio, microcontrollers, power management, and connectivity; with the goal of becoming best-in-class analog solution provider for automotive, IoT and industrial markets. We deliver a diverse portfolio of high performing, innovative but pragmatic analog semiconductor products. Connecting your next idea to the Analog world of light, touch, sound, power and control.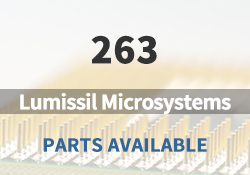 Lumissil Microsystems Main Products

Audio Amplifiers

LED Driver

AloT Processors

Touch Sensor

Power Management

Interface

MCU

Optical Components

Wired Communication
Lumissil Microsystems Featured Parts (2023/12/8 Update)
More
We are a quality focused industry leader in supplying hard to find, long lead-time, end-of-life (EOL) and obsolete Lumissil Microsystems electronic components.
What We Do
We stocks, sources, and distributes Lumissil Microsystems electronic components to manufacturers of electronic products across a variety of industries.

Quality is Always Our Highest Priority
Our quality control procedures ensure you get the highest quality Lumissil Microsystems parts, free of any substandard which can be prevalent within the electronics industry.

Navigate Sourcing Dilemmas
Our component sourcing team and internal data analytics crew are always working hard to find valuable opportunities for our customers and their key components for cost down spot buys.





ELECTRONIC COMPONENTS DISTRIBUTOR | NHE Electronics is committed to always being one of our customers' favorite suppliers.