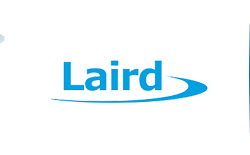 Laird Connectivity simplify the rapid integration of wireless connectivity with innovative solutions, world-class manufacturing and unparalleled customer support. With more than three decades of wireless expertise and design facilities around the world, we can help you bring your wireless product to life. From user experience to full IoT product development and manufacturing, Laird Connectivity offers a single partner for your IoT product needs. Laird Connectivity offers the highest quality antenna and module products in the industry. Our products fit a range of environments, mounting options and application requirements. Laird Connectivity is the only manufacturer that offers our own on-site EMC testing approvals, which drastically reduces risk and time to market.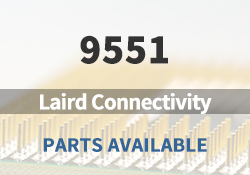 Laird Connectivity Main Products

Wireless Modules

IoT Devices

RF Antennas

WiFi Modules + Bluetooth

Bluetooth Modules

System-On-Module

IoT Gateways

IoT Sensors

WiFi Antennas
Laird Connectivity Featured Parts (2023/6/7 Update)
More
We are a quality focused industry leader in supplying hard to find, long lead-time, end-of-life (EOL) and obsolete Laird Connectivity electronic components.
What We Do
We stocks, sources, and distributes Laird Connectivity electronic components to manufacturers of electronic products across a variety of industries.

Quality is Always Our Highest Priority
Our quality control procedures ensure you get the highest quality Laird Connectivity parts, free of any substandard which can be prevalent within the electronics industry.

Navigate Sourcing Dilemmas
Our component sourcing team and internal data analytics crew are always working hard to find valuable opportunities for our customers and their key components for cost down spot buys.





ELECTRONIC COMPONENTS DISTRIBUTOR | NHE Electronics is committed to always being one of our customers' favorite suppliers.