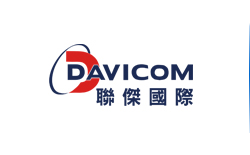 In 1989, United Microelectronics Corporation (UMC), one of the largest semiconductor manufacturers in Taiwan, set up the Communication Product Division to develop Networking products. Later in May of 1996, with UMC Communication team and American networking experts, DAVICOM Semiconductor Inc. was founded. Today DAVICOM has already developed over 20 digital & analog products and applied for Several IPs, and has successfully become one of the leading IC design houses in Taiwan. DAVICOM aims to manufacture the most professional technique of Communication and Network ICs. By way of mixing signal design and IC integration, DAVICOM provide customers with the best solutions of SoC chipsets in Local Area Network (LAN), Wide Area Network (WAN), Personal Computing (PC), and internet areas.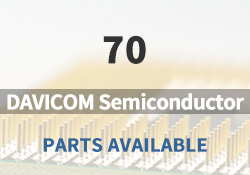 DAVICOM Semiconductor Main Products

Ethernet

AIoT

EPD Driver & SOC

Video Decoder

FAX/Modem

MCU

PHY

Switch

USB to Ethernet
DAVICOM Semiconductor Featured Parts (2023/12/8 Update)
More
We are a quality focused industry leader in supplying hard to find, long lead-time, end-of-life (EOL) and obsolete DAVICOM Semiconductor electronic components.
What We Do
We stocks, sources, and distributes DAVICOM Semiconductor electronic components to manufacturers of electronic products across a variety of industries.

Quality is Always Our Highest Priority
Our quality control procedures ensure you get the highest quality DAVICOM Semiconductor parts, free of any substandard which can be prevalent within the electronics industry.

Navigate Sourcing Dilemmas
Our component sourcing team and internal data analytics crew are always working hard to find valuable opportunities for our customers and their key components for cost down spot buys.





ELECTRONIC COMPONENTS DISTRIBUTOR | NHE Electronics is committed to always being one of our customers' favorite suppliers.