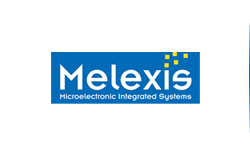 Since the birth of the company in Belgium more than 30 years ago, Melexis have grown to over 1,500 employees in 19 locations in 3 different continents, all passionate about creating the future. As a world leader in automotive semiconductor sensors, Melexis have used our core experience in creating chips for vehicle electronics to expand our portfolio of sensors, driver ICs and wireless devices to also meet the needs of smart appliances, home automation, industrial and medical applications. Melexis offer improved manufacturability of sensor assemblies and modules and are a pioneer in 3D magnetic Hall sensors with our unique Triaxis® solutions, in the use of MEMS in mid-range pressure sensing applications, in latch & switch and ambient lighting.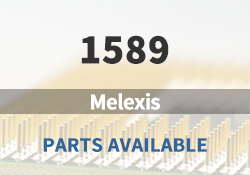 Melexis Main Products

Current sensor ICs

Latch & switch ICs

Magnetic position sensor ICs

Speed sensor ICs

Optical sensor ICs

Pressure sensor ICs

Temperature sensor ICs

Embedded motor driver ICs

Fan & pump driver ICs
Melexis Featured Parts (2023/6/9 Update)
More
We are a quality focused industry leader in supplying hard to find, long lead-time, end-of-life (EOL) and obsolete Melexis electronic components.
What We Do
We stocks, sources, and distributes Melexis electronic components to manufacturers of electronic products across a variety of industries.

Quality is Always Our Highest Priority
Our quality control procedures ensure you get the highest quality Melexis parts, free of any substandard which can be prevalent within the electronics industry.

Navigate Sourcing Dilemmas
Our component sourcing team and internal data analytics crew are always working hard to find valuable opportunities for our customers and their key components for cost down spot buys.





In addition to
Melexis
, we also focus on the following brands:
ELECTRONIC COMPONENTS DISTRIBUTOR | NHE Electronics is committed to always being one of our customers' favorite suppliers.