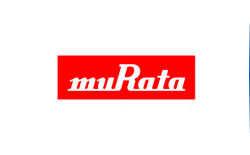 Murata's philosophy was created by the founder Akira Murata in 1954. Since that time the world around us has dramatically changed and continues to evolve, but our fundamental mission and values will always remain the same. From single-function components to modules and on to total solution proposals, the value that Murata has provided over the years continues to evolve. We are involved in development of the technologies and products that can promptly respond to customer needs with an eye on the future. At Murata, in addition to component products, sales of the multilayer ceramic capacitors and piezoelectric components that are our core products, as well as of communication modules in which numerous parts are embedded using multi-component, multi-layer technology are growing more and more.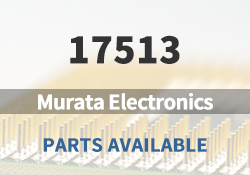 Murata Electronics Main Products

Capacitor | Inductors | Resistors

Noise Suppression / EMI Suppression Filters / ESD Protection

Sensors | Quartz | Power Products

MEMS Resonator / Crystal Unit / Ceramic Resonator

Batteries | Micro Mechatronics | RFID

Matching Devices | Balun | Coupler

Filters | RF Switch | Phase Shifter

Front End Module | SAW Components | Connectors

Connectivity Modules | Ionizers / Ozonizers
Murata Electronics Featured Parts (2023/6/7 Update)
More
We are a quality focused industry leader in supplying hard to find, long lead-time, end-of-life (EOL) and obsolete Murata Electronics electronic components.
What We Do
We stocks, sources, and distributes Murata Electronics electronic components to manufacturers of electronic products across a variety of industries.

Quality is Always Our Highest Priority
Our quality control procedures ensure you get the highest quality Murata Electronics parts, free of any substandard which can be prevalent within the electronics industry.

Navigate Sourcing Dilemmas
Our component sourcing team and internal data analytics crew are always working hard to find valuable opportunities for our customers and their key components for cost down spot buys.





ELECTRONIC COMPONENTS DISTRIBUTOR | NHE Electronics is committed to always being one of our customers' favorite suppliers.