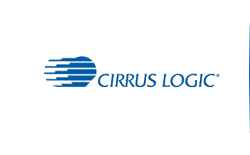 For more than three decades, Cirrus Logic has been a leading supplier of audio IC solutions. Our analog and mixed-signal audio converter and processor products, combined with our propriety software, are delivering a premium audio and voice experience. At Cirrus Logic, our global workforce drives a culture of innovation that is developing world-class, low-power, high-precision, mixed-signal ICs for the world's biggest electronic device OEMs. Solving complex challenges daily, our engineers develop some of the coolest new features for today's consumer applications. Cirrus Logic leverages its intellectual property portfolio of more than 3,860 patents to develop highly proprietary chips that deliver advanced features our competitors just can't match.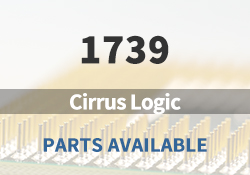 Cirrus Logic Main Products

Audio Amplifiers

Audio A/D Converters

Audio D/A Converters

Audio Codecs

Audio Clock Generation and Jitter Reduction

Audio DSPs

Interfaces and Sample Rate Converters

Haptic Drivers

Volume Controls and Voice Processors
Cirrus Logic Featured Parts (2023/6/7 Update)
More
We are a quality focused industry leader in supplying hard to find, long lead-time, end-of-life (EOL) and obsolete Cirrus Logic electronic components.
What We Do
We stocks, sources, and distributes Cirrus Logic electronic components to manufacturers of electronic products across a variety of industries.

Quality is Always Our Highest Priority
Our quality control procedures ensure you get the highest quality Cirrus Logic parts, free of any substandard which can be prevalent within the electronics industry.

Navigate Sourcing Dilemmas
Our component sourcing team and internal data analytics crew are always working hard to find valuable opportunities for our customers and their key components for cost down spot buys.





In addition to
Cirrus Logic
, we also focus on the following brands:
ELECTRONIC COMPONENTS DISTRIBUTOR | NHE Electronics is committed to always being one of our customers' favorite suppliers.