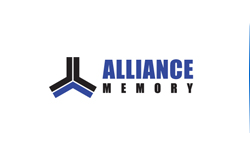 Alliance Memory is a worldwide fabless manufacturer of legacy and new technology memory products that are pin for pin drop-in replacements for SRAM, DRAM, and NOR FLASH ICs from Micron, Samsung, ISSI, Cypress, Nanya, Hynix and others. Our product portfolio includes a full range of 3.3V and 5V Asynchronous SRAMs used with mainstream digital signal processors (DSPs) and microcontrollers; and synchronous SRAMs, low-power SRAMs, Pseudo SRAMs, 3.3V synchronous DRAMs (SDR), mobile DDRs, 2.5V single (DDR1), 1.8V double (DDR2), and 1.5V and 1.35V triple rate (DDR3) 1.2V quadruple rate(DDR4) synchronous DRAMs, along with 5V Parallel NOR Flash devices. David Bagby is the President, CEO and founder of Alliance Memory.
Alliance Memory Main Products

DRAMs

SRAMs

Flash

Cypress CY62256 Replacements

Micron 8G DDR3L Support and Replacements

Micron M29F NOR Flash

Micron M45PE Serial NOR Flash

Micron N25Q Serial NOR Flash

Micron J3, P30 & P33 Series Parallel NOR Flash
Alliance Memory Featured Parts (2023/12/8 Update)
More
We are a quality focused industry leader in supplying hard to find, long lead-time, end-of-life (EOL) and obsolete Alliance Memory electronic components.
What We Do
We stocks, sources, and distributes Alliance Memory electronic components to manufacturers of electronic products across a variety of industries.

Quality is Always Our Highest Priority
Our quality control procedures ensure you get the highest quality Alliance Memory parts, free of any substandard which can be prevalent within the electronics industry.

Navigate Sourcing Dilemmas
Our component sourcing team and internal data analytics crew are always working hard to find valuable opportunities for our customers and their key components for cost down spot buys.





ELECTRONIC COMPONENTS DISTRIBUTOR | NHE Electronics is committed to always being one of our customers' favorite suppliers.