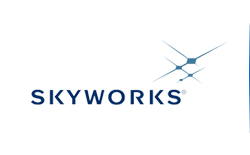 Skyworks Solutions, Inc. is an American semiconductor company headquartered in Irvine, California, United States. Skyworks manufactures semiconductors for use in Radio Frequency (RF) and mobile communications systems. Skyworks' products include power amplifiers, front-end modules and RF products for handsets and wireless infrastructure equipment. Skyworks' portfolio includes amplifiers, attenuators, circulators, demodulators, detectors, diodes, directional couplers, front-end modules, hybrids, infrastructure RF subsystems, isolators, lighting and display products, mixers, modulators, optocouplers, opto-isolators, phase shifters, PLLs/synthesizers/VCOs, power dividers/combiners, power management devices, receivers, switches and technical ceramics.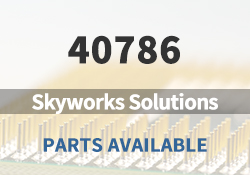 Skyworks Solutions Main Products

Amplifiers | Attenuators

Circulators and Isolators | Diodes

Front-end Modules | Optocouplers

Power Management | RF Passives

Switches | Technical Ceramics

Timing | Isolation

Audio and Radio | Modems and DAAs

Power | TV and Video

Voice | 5G
Skyworks Solutions Featured Parts (2023/12/8 Update)
More
We are a quality focused industry leader in supplying hard to find, long lead-time, end-of-life (EOL) and obsolete Skyworks Solutions electronic components.
What We Do
We stocks, sources, and distributes Skyworks Solutions electronic components to manufacturers of electronic products across a variety of industries.

Quality is Always Our Highest Priority
Our quality control procedures ensure you get the highest quality Skyworks Solutions parts, free of any substandard which can be prevalent within the electronics industry.

Navigate Sourcing Dilemmas
Our component sourcing team and internal data analytics crew are always working hard to find valuable opportunities for our customers and their key components for cost down spot buys.





ELECTRONIC COMPONENTS DISTRIBUTOR | NHE Electronics is committed to always being one of our customers' favorite suppliers.