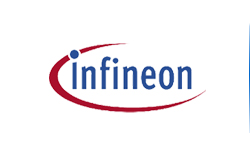 Infineon Technologies AG is a world leader in semiconductor solutions that make life easier, safer and greener. Microelectronics from Infineon are the key to a better future. In the 2020 fiscal year (ending 30 September), Infineon reported revenue of more than €8.5 billion with a workforce of some 46,700 people worldwide. Following the acquisition of the US company Cypress Semiconductor Corporation in April 2020, Infineon is now a global top 10 semiconductor company. Infineon organize their operations in four segments: Automotive, Industrial Power Control, Power & Sensor Systems and Connected Secure Systems. Infineon Technologies offers a wide range of ready to go semiconductor design solutions and reference schematics used in automotive, industrial power control, power management, sensing solutions and security in IoT applications.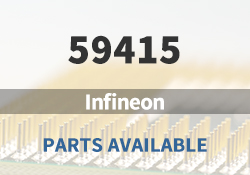 Infineon Main Products

Power

Automotive System IC

Battery Management ICs

IGBT

ESD and Surge Protection

Microcontroller

MOSFET (Si/SiC)

DC-DC Converters

Memories
Infineon Featured Parts (2023/6/7 Update)
More
We are a quality focused industry leader in supplying hard to find, long lead-time, end-of-life (EOL) and obsolete Infineon electronic components.
What We Do
We stocks, sources, and distributes Infineon electronic components to manufacturers of electronic products across a variety of industries.

Quality is Always Our Highest Priority
Our quality control procedures ensure you get the highest quality Infineon parts, free of any substandard which can be prevalent within the electronics industry.

Navigate Sourcing Dilemmas
Our component sourcing team and internal data analytics crew are always working hard to find valuable opportunities for our customers and their key components for cost down spot buys.





In addition to
Infineon
, we also focus on the following brands:
ELECTRONIC COMPONENTS DISTRIBUTOR | NHE Electronics is committed to always being one of our customers' favorite suppliers.