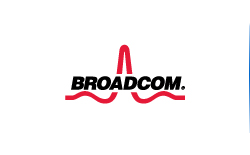 Broadcom Inc. is a global infrastructure technology leader built on 50 years of innovation, collaboration and engineering excellence. With roots based in the rich technical heritage of AT T /Bell Labs, Lucent and Hewlett-Packard/Agilent, Broadcom focuses on technologies that connect our world. Through the combination of industry leaders Broadcom, LSI, Broadcom Corporation, Brocade, CA Technologies and Symantec, Broadcom has the size, scope and engineering talent to lead the industry into the future. Broadcom is focused on technology leadership and category-leading semiconductor and infrastructure software solutions. Broadcom is a global leader in numerous product segments serving the world's most successful companies. Broadcom combines global scale, engineering depth, broad product portfolio diversity, superior execution and operational focus to deliver category-leading semiconductor and infrastructure software solutions so its customers can build and grow successful businesses in a constantly changing environment.
Broadcom Main Products

PCIe Switches and Bridges

FBAR Devices

Handset Power Amplifiers

Bluetooth SoCs

GNSS/GPS SoCs

Wireless LAN/Bluetooth Combo

Embedded and Networking Processors

Motion Control Encoders

Optocouplers and Opto-Isolators
Broadcom Featured Parts (2023/10/2 Update)
More
We are a quality focused industry leader in supplying hard to find, long lead-time, end-of-life (EOL) and obsolete Broadcom electronic components.
What We Do
We stocks, sources, and distributes Broadcom electronic components to manufacturers of electronic products across a variety of industries.

Quality is Always Our Highest Priority
Our quality control procedures ensure you get the highest quality Broadcom parts, free of any substandard which can be prevalent within the electronics industry.

Navigate Sourcing Dilemmas
Our component sourcing team and internal data analytics crew are always working hard to find valuable opportunities for our customers and their key components for cost down spot buys.





In addition to
Broadcom
, we also focus on the following brands:
ELECTRONIC COMPONENTS DISTRIBUTOR | NHE Electronics is committed to always being one of our customers' favorite suppliers.