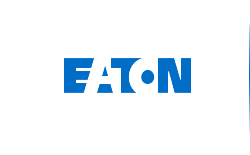 It was 1911 when a young entrepreneur named Joseph Eaton decided to invest in a new idea in transportation — the first gear-driven truck axle. And though Eaton have grown considerably, both organically and by uniting some of the world's most respected names in our industry, Eaton remain dedicated to the spirit of innovation and ideas that inspired him more than 100 years ago. Eaton's mission is to improve the quality of life and the environment through the use of power management technologies and services. Eaton provide sustainable solutions that help our customers effectively manage electrical, hydraulic, and mechanical power – more safely, more efficiently, and more reliably. Eaton's 2020 revenues were $17.9 billion, and Eaton sell products to customers in more than 175 countries.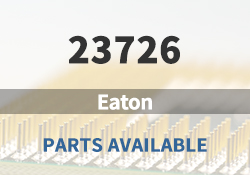 Eaton Main Products

Circuit protection

Magnetics (inductors & transformers)

Supercapacitors

Terminal blocks

EXL Inductor

EPM DC-DC Converter

Hybrid supercapacitors

TVS Diodes | High Power

XTM-18 Supercapacitor module
Eaton Featured Parts (2023/6/9 Update)
More
We are a quality focused industry leader in supplying hard to find, long lead-time, end-of-life (EOL) and obsolete Eaton electronic components.
What We Do
We stocks, sources, and distributes Eaton electronic components to manufacturers of electronic products across a variety of industries.

Quality is Always Our Highest Priority
Our quality control procedures ensure you get the highest quality Eaton parts, free of any substandard which can be prevalent within the electronics industry.

Navigate Sourcing Dilemmas
Our component sourcing team and internal data analytics crew are always working hard to find valuable opportunities for our customers and their key components for cost down spot buys.





In addition to
Eaton
, we also focus on the following brands:
ELECTRONIC COMPONENTS DISTRIBUTOR | NHE Electronics is committed to always being one of our customers' favorite suppliers.