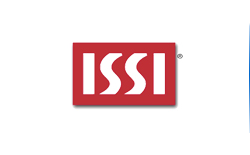 ISSI is a technology leader that designs, develops, and markets high performance integrated circuits for the following key markets: (i) automotive, (ii) communications, (iii) digital consumer, and (iv) industrial and medical. ISSI's primary products are high speed and low power SRAM and low and medium density DRAM. ISSI also designs and markets NOR flash products and high performance analog and mixed signal integrated circuits. ISSI target high-growth markets with our cost-effective, high-quality semiconductor products and seek to build long-term relationships with our customers. ISSI have been a committed long-term supplier of memory products, including lower density and smaller volume products, even through periods of tight manufacturing capacity.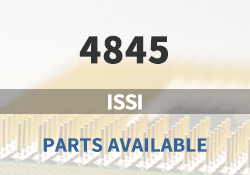 ISSI Main Products

DRAM

Mobile DRAM

SRAM

Flash

SDR SDRAM

SRAM

MCP (Multi-Chip Package)

Serial NOR Flash (QSPI, SPI)

LPDDR4 and LPDDR4X SDRAM
ISSI Featured Parts (2023/12/8 Update)
More
We are a quality focused industry leader in supplying hard to find, long lead-time, end-of-life (EOL) and obsolete ISSI electronic components.
What We Do
We stocks, sources, and distributes ISSI electronic components to manufacturers of electronic products across a variety of industries.

Quality is Always Our Highest Priority
Our quality control procedures ensure you get the highest quality ISSI parts, free of any substandard which can be prevalent within the electronics industry.

Navigate Sourcing Dilemmas
Our component sourcing team and internal data analytics crew are always working hard to find valuable opportunities for our customers and their key components for cost down spot buys.





In addition to
ISSI
, we also focus on the following brands:
ELECTRONIC COMPONENTS DISTRIBUTOR | NHE Electronics is committed to always being one of our customers' favorite suppliers.