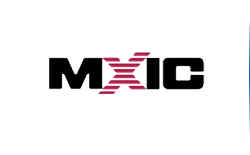 Macronix (MXIC) was established in 1989 in the Science Park, Hsinchu, Taiwan. Macronix is a leading integrated device manufacturer in the Non-Volatile Memory (NVM) market, provides a full range of NOR Flash, NAND Flash, and ROM products. Macronix is one of the very few suppliers offering a wide range of Serial NOR Flash products from 512Kbit to 2Gbit densities. Macronix also provide Flash products with extremely small packages and very thin packages for space-constrained applications to meet the market trend. With its world-class R&D and manufacturing capability, Macronix continues to deliver high-quality, innovative and performance driven products to its customers in the consumer, communication, computing, industrial, automotive, networking and other segment markets.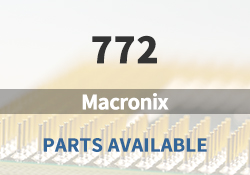 Macronix Main Products

NOR Flash

Serial NOR Flash

Parallel NOR Flash

NAND Flash

SLC NAND Flash

Serial NAND Flash

e.MMC Memory

ArmorFlash

LybraFlash
Macronix Featured Parts (2023/12/8 Update)
More
We are a quality focused industry leader in supplying hard to find, long lead-time, end-of-life (EOL) and obsolete Macronix electronic components.
What We Do
We stocks, sources, and distributes Macronix electronic components to manufacturers of electronic products across a variety of industries.

Quality is Always Our Highest Priority
Our quality control procedures ensure you get the highest quality Macronix parts, free of any substandard which can be prevalent within the electronics industry.

Navigate Sourcing Dilemmas
Our component sourcing team and internal data analytics crew are always working hard to find valuable opportunities for our customers and their key components for cost down spot buys.





In addition to
Macronix
, we also focus on the following brands:
ELECTRONIC COMPONENTS DISTRIBUTOR | NHE Electronics is committed to always being one of our customers' favorite suppliers.