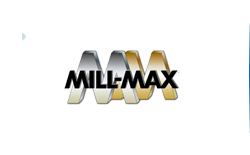 Established in 1971 by current Chairman of the Board, Roger Bahnik, Mill-Max began as a supplier of gears and hobs used in timing devices for defense electronics, watches, and parking meters. As the electronics industry grew in the 1980's, Mill-Max established itself as a key supplier of machined pins and receptacles to companies manufacturing cables, IC sockets, and pin headers, before adding in house injection molding capabilities and developing its own line of machined pin interconnects. Later, Mill-Max expanded its product line further by developing its own spring-loaded contacts particularly known for their long cycle life and low contact resistance.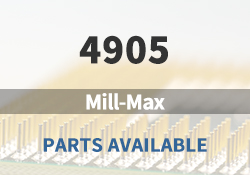 Mill-Max Main Products

Spring-Loaded Contacts & Connectors

Printed Circuit Board (PCB) Connectors

IC Sockets & TO Sockets

IO Sockets

Pin Receptacles

Printed Circuit Board (PCB) Pins
Mill-Max Featured Parts (2023/10/2 Update)
More
We are a quality focused industry leader in supplying hard to find, long lead-time, end-of-life (EOL) and obsolete Mill-Max electronic components.
What We Do
We stocks, sources, and distributes Mill-Max electronic components to manufacturers of electronic products across a variety of industries.

Quality is Always Our Highest Priority
Our quality control procedures ensure you get the highest quality Mill-Max parts, free of any substandard which can be prevalent within the electronics industry.

Navigate Sourcing Dilemmas
Our component sourcing team and internal data analytics crew are always working hard to find valuable opportunities for our customers and their key components for cost down spot buys.





In addition to
Mill-Max
, we also focus on the following brands:
ELECTRONIC COMPONENTS DISTRIBUTOR | NHE Electronics is committed to always being one of our customers' favorite suppliers.