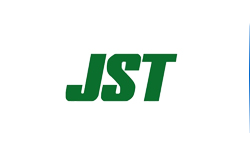 From JST's start in 1957 with the opening of our Kurayoshi, Japan factory to our creation of the world's smallest connectors for groundbreaking wearable equipment, our team is constantly working to stay at the forefront of technology. JST are committed to creating the best tools to power your machines so that together JST can deliver the future. JST has a presence in 17 countries around the world, which gives us the unique ability to quickly understand the problems and desires of a global customer base. JST's organizational structure, which has been divided into different markets, has a wide reach. Today JST is headquartered in Osaka, Japan and has 21 bases in the United States and 49 overseas.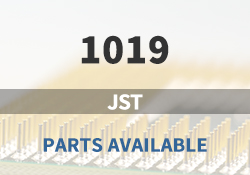 JST Main Products

WIRE-TO-BOARD (CRIMP STYLE)

BOARD-TO-BOARD CONNECTORS

WIRE-TO-WIRE CONNECTORS

WIRE-TO-BOARD (IDC)

FFC/FPC CONNECTORS

APPLIANCE CONNECTORS

CARD CONNECTORS

I/O CONNECTORS

COMPRESSION, HEADERS, GROUNDING STRAPS
JST Featured Parts (2023/12/8 Update)
More
We are a quality focused industry leader in supplying hard to find, long lead-time, end-of-life (EOL) and obsolete JST electronic components.
What We Do
We stocks, sources, and distributes JST electronic components to manufacturers of electronic products across a variety of industries.

Quality is Always Our Highest Priority
Our quality control procedures ensure you get the highest quality JST parts, free of any substandard which can be prevalent within the electronics industry.

Navigate Sourcing Dilemmas
Our component sourcing team and internal data analytics crew are always working hard to find valuable opportunities for our customers and their key components for cost down spot buys.





In addition to
JST
, we also focus on the following brands:
ELECTRONIC COMPONENTS DISTRIBUTOR | NHE Electronics is committed to always being one of our customers' favorite suppliers.