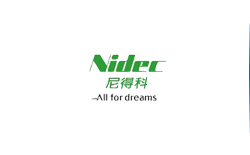 NIDEC COPAL ELECTRONICS was established in April 1967 in Japan as a specialty manufacturer of electronics components. The company's philosophy remains unchanged - to be a supplier of high quality products while offering competitive prices. NIDEC COPAL ELECTRONICS began by developing a wirewound trimmer. This product was enthusiastically received by many sectors in the industry. The initial success of the trimmers laid the groundwork for future development of a wide selection of manufactured products that combined electronics at the start of the electronics revolution.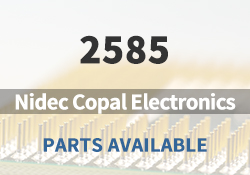 Nidec Copal Electronics Main Products

Switches

Trimmer Potentiometers

Attenuators

Digital Potentiometers

White LED Drivers

Resettable Circuit Fuses

Current Sensors

Pressure Sensors / Pressure Switches

Liquid Leak Sensors
Nidec Copal Electronics Featured Parts (2023/12/8 Update)
More
We are a quality focused industry leader in supplying hard to find, long lead-time, end-of-life (EOL) and obsolete Nidec Copal Electronics electronic components.
What We Do
We stocks, sources, and distributes Nidec Copal Electronics electronic components to manufacturers of electronic products across a variety of industries.

Quality is Always Our Highest Priority
Our quality control procedures ensure you get the highest quality Nidec Copal Electronics parts, free of any substandard which can be prevalent within the electronics industry.

Navigate Sourcing Dilemmas
Our component sourcing team and internal data analytics crew are always working hard to find valuable opportunities for our customers and their key components for cost down spot buys.





ELECTRONIC COMPONENTS DISTRIBUTOR | NHE Electronics is committed to always being one of our customers' favorite suppliers.