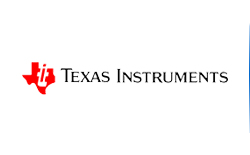 Texas Instruments has been making progress possible for decades. We are a global semiconductor company that designs, manufactures, tests and sells analog and embedded processing chips. Our approximately 80,000 products help over 100,000 customers efficiently manage power, accurately sense and transmit data and provide the core control or processing in their designs, going into markets such as industrial, automotive, personal electronics, communications equipment and enterprise systems. Our passion to create a better world by making electronics more affordable through semiconductors is alive today as each generation of innovation builds upon the last to make our technology smaller, more efficient, more reliable and more affordable – opening new markets and making it possible for semiconductors to go into electronics everywhere. We think of this as Engineering Progress. It's what we do and have been doing for decades.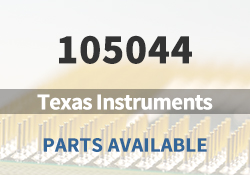 Texas Instruments Main Products

Microcontrollers (MCUs) | processors

Amplifiers | Clocks | timing

Data converters | Audio

Interface | Logic | voltage translation

Motor drivers | DLP® products

RF | microwave | Isolation

Power management | Sensors

Wireless connectivity | Space & high reliability

Switches | multiplexers
Texas Instruments Featured Parts (2023/6/7 Update)
More
We are a quality focused industry leader in supplying hard to find, long lead-time, end-of-life (EOL) and obsolete Texas Instruments electronic components.
What We Do
We stocks, sources, and distributes Texas Instruments electronic components to manufacturers of electronic products across a variety of industries.

Quality is Always Our Highest Priority
Our quality control procedures ensure you get the highest quality Texas Instruments parts, free of any substandard which can be prevalent within the electronics industry.

Navigate Sourcing Dilemmas
Our component sourcing team and internal data analytics crew are always working hard to find valuable opportunities for our customers and their key components for cost down spot buys.





ELECTRONIC COMPONENTS DISTRIBUTOR | NHE Electronics is committed to always being one of our customers' favorite suppliers.