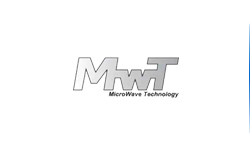 Located in California's Silicon Valley, MicroWave Technology, Inc. (MwT) was founded in 1982 by technical principals with broad experience in Gallium Arsenide (GaAs) device design and fabrication. With a factory occupying 35,000 square foot, the Company's principal assets include both its GaAs semiconductor fab and a hybrid chip and wire microwave integrated circuit (HMIC) manufacturing facility. The vertical manufacturing and product strength provide MwT uncommon flexibility and opportunity in the microwave component marketplace. Today MwT is a leading U.S. based merchant manufacturer of discrete Gallium Arsenide diodes and transistors (FETs, pHEMTs, and Gunn Diodes). Early work focusing on device reliability resulted in proprietary metallization systems which make MwT's devices impervious to hydrogen contamination, now an item of great concern to the high-reliability industry.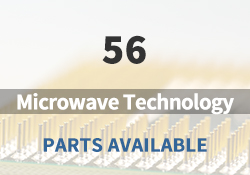 Microwave Technology Main Products

MMIC Amplifiers

GaAs FET and pHEMT Devices

GaN Amplifiers

LTE/WiMax/WLAN & Wireless Amplifiers

Low Cost Package's Amplifiers

Hybrid Modules

Connectorized Amplifiers

Gunn Diodes

Pre-amplifiers for MRI Applications
Microwave Technology Featured Parts (2023/12/8 Update)
More
We are a quality focused industry leader in supplying hard to find, long lead-time, end-of-life (EOL) and obsolete Microwave Technology electronic components.
What We Do
We stocks, sources, and distributes Microwave Technology electronic components to manufacturers of electronic products across a variety of industries.

Quality is Always Our Highest Priority
Our quality control procedures ensure you get the highest quality Microwave Technology parts, free of any substandard which can be prevalent within the electronics industry.

Navigate Sourcing Dilemmas
Our component sourcing team and internal data analytics crew are always working hard to find valuable opportunities for our customers and their key components for cost down spot buys.





ELECTRONIC COMPONENTS DISTRIBUTOR | NHE Electronics is committed to always being one of our customers' favorite suppliers.