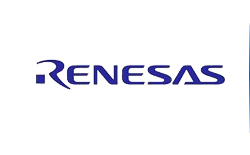 At Renesas we continuously strive to drive innovation with a comprehensive portfolio of microcontrollers, analog and power devices. Our mission is to develop a safer, healthier, greener, and smarter world by providing intelligence to our four focus growth segments: Automotive, Industrial, Infrastructure, and IoT that are all vital to our daily lives, meaning our products and solutions are embedded everywhere. Fueled by the Intersil and IDT integrations, we have expanded our analog solution lineup. Renesas is now poised to extend its share in fast-growing data economy-related markets such as infrastructure and data center, with strengthening kit solution offering that combine world-leading MCUs, SoCs and analog products.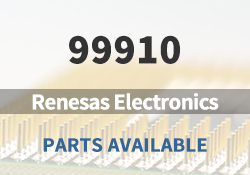 Renesas Electronics Main Products

MICROCONTROLLERS & MICROPROCESSORS

AUTOMOTIVE PRODUCTS

ANALOG PRODUCTS

CLOCKS & TIMING

INTERFACE & CONNECTIVITY

MEMORY & LOGIC

POWER & POWER MANAGEMENT

RF PRODUCTS

SENSOR PRODUCTS
Renesas Electronics Featured Parts (2023/10/2 Update)
More
We are a quality focused industry leader in supplying hard to find, long lead-time, end-of-life (EOL) and obsolete Renesas Electronics electronic components.
What We Do
We stocks, sources, and distributes Renesas Electronics electronic components to manufacturers of electronic products across a variety of industries.

Quality is Always Our Highest Priority
Our quality control procedures ensure you get the highest quality Renesas Electronics parts, free of any substandard which can be prevalent within the electronics industry.

Navigate Sourcing Dilemmas
Our component sourcing team and internal data analytics crew are always working hard to find valuable opportunities for our customers and their key components for cost down spot buys.





ELECTRONIC COMPONENTS DISTRIBUTOR | NHE Electronics is committed to always being one of our customers' favorite suppliers.