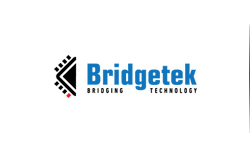 Bridgetek is a leading global semiconductor company providing high performance microcontroller units (MCUs), display IC products and developing innovative silicon solutions that enhance seamless interaction with latest connectivity technologies. Our key objective is to provide core bridging technology in order to support engineers with highly sophisticated, feature-rich, robust and simple-to-use product platforms. These platforms enable creation of electronic designs with high performance, low peripheral component requirements, low power budgets and minimal board real estate.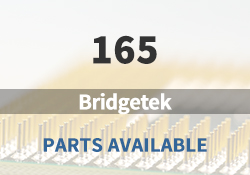 Bridgetek Main Products

High Performance Microcontroller Units (MCUs)

Display IC Products

Innovative Silicon Solutions

ICs

Modules

PanL | IoTPortal

BT81x | FT81x | FT80x

FT93x | FT90x | FT51A

FT9xx Modules | FT51A Modules
Bridgetek Featured Parts (2023/10/2 Update)
More
We are a quality focused industry leader in supplying hard to find, long lead-time, end-of-life (EOL) and obsolete Bridgetek electronic components.
What We Do
We stocks, sources, and distributes Bridgetek electronic components to manufacturers of electronic products across a variety of industries.

Quality is Always Our Highest Priority
Our quality control procedures ensure you get the highest quality Bridgetek parts, free of any substandard which can be prevalent within the electronics industry.

Navigate Sourcing Dilemmas
Our component sourcing team and internal data analytics crew are always working hard to find valuable opportunities for our customers and their key components for cost down spot buys.





In addition to
Bridgetek
, we also focus on the following brands:
ELECTRONIC COMPONENTS DISTRIBUTOR | NHE Electronics is committed to always being one of our customers' favorite suppliers.