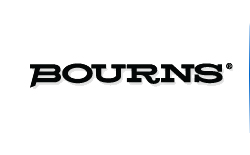 Headquartered in Riverside, CA, Bourns serves a broad range of markets, including telecommunications, computer, industrial, instrumentation, automotive, consumer, non-critical life support medical, audio, and various other market segments. Bourns products are manufactured according to ISO-9000 standards under Six Sigma quality programs. Bourns automotive products are manufactured in accordance with IATF 16949. Bourns' product lines include precision potentiometers, panel controls, encoders, resistor/capacitor networks, chip resistors/arrays, inductors, transformers, resettable fuses, thyristor-based overvoltage protectors, line feed resistors, gas discharge tubes, telephone station protectors, 5-pin protectors, industrial signal, irrigation and petroleum protectors, CATV coax protectors, and more. Bourns, Inc. serves a broad range of markets, including Automotive Technologies, Consumer Electronics, Retail & Industrial Systems, Medical Technology, Network Communications, Office Machines, Personal & Mobile Computing and Telecommunications.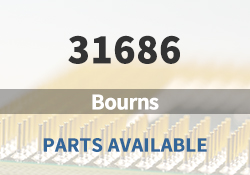 Bourns Main Products

Circuit Protection

CO & Outside Plant Products

Diodes

Magnetic Products

​Microelectronic Modules

Encoders

​Position Sensors

Potentiometers

Resistors
Bourns Featured Parts (2023/6/7 Update)
More
We are a quality focused industry leader in supplying hard to find, long lead-time, end-of-life (EOL) and obsolete Bourns electronic components.
What We Do
We stocks, sources, and distributes Bourns electronic components to manufacturers of electronic products across a variety of industries.

Quality is Always Our Highest Priority
Our quality control procedures ensure you get the highest quality Bourns parts, free of any substandard which can be prevalent within the electronics industry.

Navigate Sourcing Dilemmas
Our component sourcing team and internal data analytics crew are always working hard to find valuable opportunities for our customers and their key components for cost down spot buys.





In addition to
Bourns
, we also focus on the following brands:
ELECTRONIC COMPONENTS DISTRIBUTOR | NHE Electronics is committed to always being one of our customers' favorite suppliers.