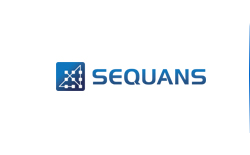 In 2003, Georges Karam and a team of broadband experts from Alcatel and Pacific Broadband founded Sequans as a pure play 4G chip company to address the WiMAX market, where it became the recognized leader by 2011. Sequans went on to deliver three generations of WiMAX technology and then four generations of LTE technology in quick succession, delivering its first LTE chip, Colibri, in 2010. Sequans became known as a leader in LTE for IoT when it developed the first IoT-optimized Category 1 (Cat 1) chipset, Calliope, which quickly took hold in the market as an IoT low cost and low power solution, and today is deployed by leading operators, including Verizon, AT&T, T-Mobile, and NTT DoCoMo. In 2013, Sequans began investing in and developing 5G technology, joining the 5G PPP and establishing a 5G research partnership with TCL.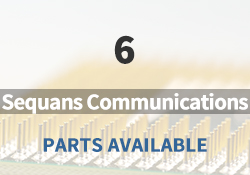 Sequans Communications Main Products

Chips

Modules

Development Kits

LTE-M/NB-IoT (Cat M1/NB1/NB2)

NB-Iot (Cat NB1/NB2)

LTE Cat 1/4/6

High Speed LTE

Ultra Large Cell Range

Non 3GPP Frequencies
Sequans Communications Featured Parts (2023/6/7 Update)
More
We are a quality focused industry leader in supplying hard to find, long lead-time, end-of-life (EOL) and obsolete Sequans Communications electronic components.
What We Do
We stocks, sources, and distributes Sequans Communications electronic components to manufacturers of electronic products across a variety of industries.

Quality is Always Our Highest Priority
Our quality control procedures ensure you get the highest quality Sequans Communications parts, free of any substandard which can be prevalent within the electronics industry.

Navigate Sourcing Dilemmas
Our component sourcing team and internal data analytics crew are always working hard to find valuable opportunities for our customers and their key components for cost down spot buys.





ELECTRONIC COMPONENTS DISTRIBUTOR | NHE Electronics is committed to always being one of our customers' favorite suppliers.