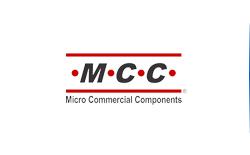 MCC (Micro Commercial Components) is is a manufacturer of high-quality discrete semiconductors to the consumer markets, MCC has extensive experience in the manufacturing and delivery of high-quality products, including extensive marketing and sales network throughout the world; Americas, EMEA, APAC. Headquarter is located in Simi Valley, CA., engineering and technical support office in Suzhou, China, warehouse and logistic offices in California, Suzhou, and Taipei, and main front and backend manufacturing facility in Yangzhou, China. MCC's mission is to surpass our customers expectation in quality, cost, and delivery through superior customer service and continuous product improvement.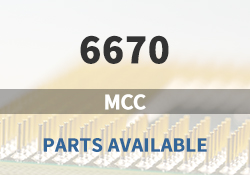 Micro Commercial Components Main Products

Diodes

Transistors

MOSFETs

Voltage Regulators

Protection Devices

SIC SBD

IGBT

TVS

Zener Diodes
Micro Commercial Components Featured Parts (2023/12/8 Update)
More
We are a quality focused industry leader in supplying hard to find, long lead-time, end-of-life (EOL) and obsolete Micro Commercial Components electronic components.
What We Do
We stocks, sources, and distributes Micro Commercial Components electronic components to manufacturers of electronic products across a variety of industries.

Quality is Always Our Highest Priority
Our quality control procedures ensure you get the highest quality Micro Commercial Components parts, free of any substandard which can be prevalent within the electronics industry.

Navigate Sourcing Dilemmas
Our component sourcing team and internal data analytics crew are always working hard to find valuable opportunities for our customers and their key components for cost down spot buys.





ELECTRONIC COMPONENTS DISTRIBUTOR | NHE Electronics is committed to always being one of our customers' favorite suppliers.