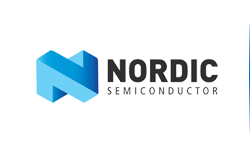 Nordic Semiconductor is a fabless semiconductor company specializing in wireless technology for the IoT. Nordic's reputation is built on leading-edge technology and development tools that shield designers from RF complexity. The company pioneered ultra-low power wireless and helped develop Bluetooth LE. Its award-winning Bluetooth LE solutions made it the market leader, and are complemented by ANT+, Thread and Zigbee products. Nordic's low power, compact LTE-M/NB-IoT cellular IoT solutions leverage cellular infrastructure to extend the IoT. Complementing its short-range and cellular IoT wireless technologies, Nordic's technology portfolio includes the Wi-Fi development team and IP assets acquired from Imagination Technologies in 2020.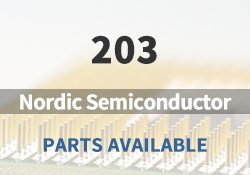 Nordic Semiconductor Main Products

Cellular IoT Solutions

Bluetooth Low Energy Solutions

Bluetooth LE Audio

Direction Finding Solutions

Bluetooth Mesh Solutions

Thread Solutions

Zigbee Solutions

Range Extender Solutions

Power Management
Nordic Semiconductor Featured Parts (2023/12/8 Update)
More
We are a quality focused industry leader in supplying hard to find, long lead-time, end-of-life (EOL) and obsolete Nordic Semiconductor electronic components.
What We Do
We stocks, sources, and distributes Nordic Semiconductor electronic components to manufacturers of electronic products across a variety of industries.

Quality is Always Our Highest Priority
Our quality control procedures ensure you get the highest quality Nordic Semiconductor parts, free of any substandard which can be prevalent within the electronics industry.

Navigate Sourcing Dilemmas
Our component sourcing team and internal data analytics crew are always working hard to find valuable opportunities for our customers and their key components for cost down spot buys.





ELECTRONIC COMPONENTS DISTRIBUTOR | NHE Electronics is committed to always being one of our customers' favorite suppliers.