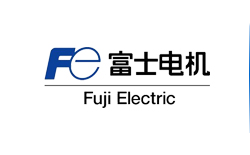 Since its foundation in 1923, Fuji Electric has pursued innovation in energy and environment technology to make broad contributions to the world in the fields of industrial and social infrastructure. Fuji Electric's electronic devices, achieving higher quality and high conversion efficiency, contribute to product downsizing and energy savings. The Fuji Electric IGBT modules have been developed to be used as switching elements for the power converters of variable-speed drives for motors, uninterruptable power supplies, and others.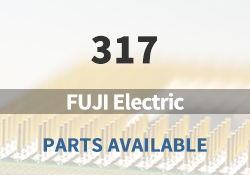 FUJI Electric Main Products

IGBT

SiC Devices

Power Supply Control IC

Power MOSFETs

Rectifier Diodes

Pressure Sensors

IGBT Module IPM

IGBT Hybrid SiC Modules

Green mode PWM-ICs (Current mode)
FUJI Electric Featured Parts (2023/12/8 Update)
More
We are a quality focused industry leader in supplying hard to find, long lead-time, end-of-life (EOL) and obsolete FUJI Electric electronic components.
What We Do
We stocks, sources, and distributes FUJI Electric electronic components to manufacturers of electronic products across a variety of industries.

Quality is Always Our Highest Priority
Our quality control procedures ensure you get the highest quality FUJI Electric parts, free of any substandard which can be prevalent within the electronics industry.

Navigate Sourcing Dilemmas
Our component sourcing team and internal data analytics crew are always working hard to find valuable opportunities for our customers and their key components for cost down spot buys.





In addition to
FUJI Electric
, we also focus on the following brands:
ELECTRONIC COMPONENTS DISTRIBUTOR | NHE Electronics is committed to always being one of our customers' favorite suppliers.