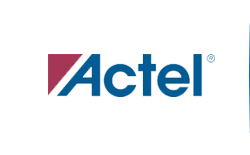 Actel was founded in 1985 and became known for its high-reliability and antifuse-based FPGAs, used in the military and aerospace markets. Microsemi completed the tender offer for Actel Corporation. Actel is now known as Microsemi Corporation, SoC Products Group. This acquisition extends the world's most complete technology portfolio—solving the most difficult system challenges where power, precision, efficiency and reliability are critically important. The acquisition strengthens Microsemi's position in its 4 focused markets: security and defense, commercial aerospace and satellite, enterprise and commercial and Industrial markets....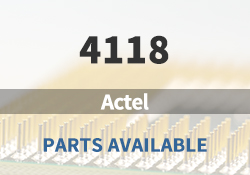 Actel Main Products

FPGAs

SoC FPGAs

Rad-Tolerant FPGAs

Antifuse FPGAs

FPGAs IGLOO2

FPGAs IGLOO

FPGAs ProASIC3

SmartFusion

RTAX-S/SL
Actel Featured Parts (2023/12/8 Update)
More
We are a quality focused industry leader in supplying hard to find, long lead-time, end-of-life (EOL) and obsolete Actel electronic components.
What We Do
We stocks, sources, and distributes Actel electronic components to manufacturers of electronic products across a variety of industries.

Quality is Always Our Highest Priority
Our quality control procedures ensure you get the highest quality Actel parts, free of any substandard which can be prevalent within the electronics industry.

Navigate Sourcing Dilemmas
Our component sourcing team and internal data analytics crew are always working hard to find valuable opportunities for our customers and their key components for cost down spot buys.





In addition to
Actel
, we also focus on the following brands:
ELECTRONIC COMPONENTS DISTRIBUTOR | NHE Electronics is committed to always being one of our customers' favorite suppliers.