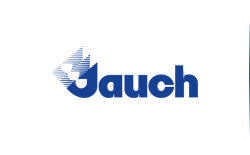 The Jauch Group is one of the leading specialists for quartz crystals, crystal oscillators and battery technology. Established in 1954, we are now one of the leading companies in the frequency control products industry and a recognized expert on the future market for lithium ion and lithium polymer batteries. Jauch Quartz underline our claim to leadership with our in-depth technical consulting, high application, and certification expertise, advanced test environments, high availability and fast delivery of products and one of the world's largest warehouses for frequency generating devices.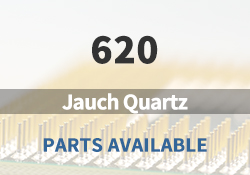 Jauch Quartz Main Products

QUARTZ CRYSTALS

OSCILLATORS

MEMS-OSCILLATORS

SMD • SEAM SEAL

SMD • GLASS SEAL

SMD • TUNING FORK

XO (H)CMOS

TCXO CLIPPED SINE

TCXO GPS CLIPPED SINE
Jauch Quartz Featured Parts (2023/12/8 Update)
More
We are a quality focused industry leader in supplying hard to find, long lead-time, end-of-life (EOL) and obsolete Jauch Quartz electronic components.
What We Do
We stocks, sources, and distributes Jauch Quartz electronic components to manufacturers of electronic products across a variety of industries.

Quality is Always Our Highest Priority
Our quality control procedures ensure you get the highest quality Jauch Quartz parts, free of any substandard which can be prevalent within the electronics industry.

Navigate Sourcing Dilemmas
Our component sourcing team and internal data analytics crew are always working hard to find valuable opportunities for our customers and their key components for cost down spot buys.





In addition to
Jauch Quartz
, we also focus on the following brands:
ELECTRONIC COMPONENTS DISTRIBUTOR | NHE Electronics is committed to always being one of our customers' favorite suppliers.