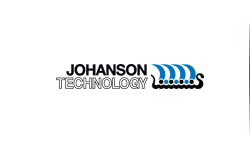 Johanson Technology Incorporated is located in Camarillo, California, and has over twenty five years experience specializing in the design and manufacture of high quality RF & Microwave ceramic chip capacitors, inductors and integrated passives. JTI previously operated as the Special Products Group of Johanson Dielectrics and in 1993 was separately incorporated to consistently focus our high frequency expertise in meeting customer needs for specialized and custom ceramic capacitor products as well as embark on research and development of new passive ceramic components for the wireless market sector. With over 20 years of experience, Johanson Technology can provide both standard and custom technology solutions tailored to your specific RF/Microwave applications.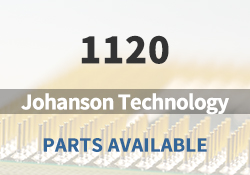 Johanson Technology Main Products

RF CAPACITORS

CERAMIC RF INDUCTORS

MODULES & SUBSTRATES

INTEGRATED PASSIVES

CHIPSET SPECIFIC RF FRONT-END

ANTENNAS

CR BAND PASS FILTERS

CAPACITOR & INDUCTOR KITS

HIGH-Q, MULTI-LAYER CAPACITORS
Johanson Technology Featured Parts (2023/12/8 Update)
More
We are a quality focused industry leader in supplying hard to find, long lead-time, end-of-life (EOL) and obsolete Johanson Technology electronic components.
What We Do
We stocks, sources, and distributes Johanson Technology electronic components to manufacturers of electronic products across a variety of industries.

Quality is Always Our Highest Priority
Our quality control procedures ensure you get the highest quality Johanson Technology parts, free of any substandard which can be prevalent within the electronics industry.

Navigate Sourcing Dilemmas
Our component sourcing team and internal data analytics crew are always working hard to find valuable opportunities for our customers and their key components for cost down spot buys.





ELECTRONIC COMPONENTS DISTRIBUTOR | NHE Electronics is committed to always being one of our customers' favorite suppliers.