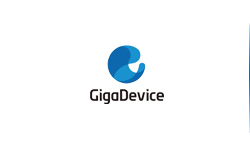 GigaDevice, founded in Silicon Valley in 2005, is a leading fabless supplier. The company has successfully completed the IPO at Shanghai Stock Exchange in 2016. Committed to building a complete ecosystem with three major product lines—Flash memory, MCU and sensor—as the core driving force, GigaDevice can provide solutions for a broad set of applications in the fields of industrial, automotive, computing, consumer electronics, IoT, mobile, networking and communications. GigaDevice is among the companies that pioneered SPI NOR Flash memory and is currently ranked number three in the world in this market segment with accumulated shipments nearly 16 billion since its inception.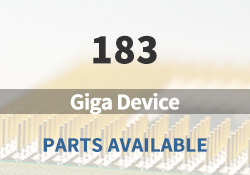 GigaDevice Main Products

Flash Memory

Microcontrollers

Sensors

Parallel NAND Flash

SPI NOR Flash

SPI NAND Flash

Cortex-M3 Processor

Cortex-M4 Processor

Cortex-M23/33 Processor
GigaDevice Featured Parts (2023/12/8 Update)
More
We are a quality focused industry leader in supplying hard to find, long lead-time, end-of-life (EOL) and obsolete GigaDevice electronic components.
What We Do
We stocks, sources, and distributes GigaDevice electronic components to manufacturers of electronic products across a variety of industries.

Quality is Always Our Highest Priority
Our quality control procedures ensure you get the highest quality GigaDevice parts, free of any substandard which can be prevalent within the electronics industry.

Navigate Sourcing Dilemmas
Our component sourcing team and internal data analytics crew are always working hard to find valuable opportunities for our customers and their key components for cost down spot buys.





In addition to
GigaDevice
, we also focus on the following brands:
ELECTRONIC COMPONENTS DISTRIBUTOR | NHE Electronics is committed to always being one of our customers' favorite suppliers.