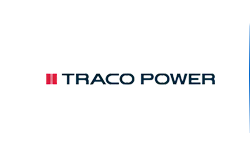 Since its founding in 1944 Traco Power has been the leading manufacturer of DC/DC converters, AC/DC switching power supplies and customer-specific power supply solutions. Our claim is more than a promise. Reliability, availability and solution-oriented flexibility are firmly embedded in our DNA. This not only applies to our products but to the partnership with our customers as well. We look forward to demonstrate this when working with you.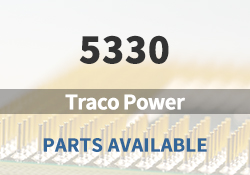 Traco Power Main Products

AC/DC Power

DC/DC Converters

DIN-Rail

DC/DC Converters Reinforced & Medical 1 – 30 Watt

DC/DC Converters Non Isolated 0.5 – 30 A

DC/DC Converters SMD Package 1 – 15 Watt

DC/DC Converters SIP Package 1 – 9 Watt

DC/DC Converters DIP / PCB Modules 1 – 60 Watt

DC/DC Converters Low Power Off Board Modules 6 to 60 Watt
Traco Power Featured Parts (2023/12/8 Update)
More
We are a quality focused industry leader in supplying hard to find, long lead-time, end-of-life (EOL) and obsolete Traco Power electronic components.
What We Do
We stocks, sources, and distributes Traco Power electronic components to manufacturers of electronic products across a variety of industries.

Quality is Always Our Highest Priority
Our quality control procedures ensure you get the highest quality Traco Power parts, free of any substandard which can be prevalent within the electronics industry.

Navigate Sourcing Dilemmas
Our component sourcing team and internal data analytics crew are always working hard to find valuable opportunities for our customers and their key components for cost down spot buys.





In addition to
Traco Power
, we also focus on the following brands:
ELECTRONIC COMPONENTS DISTRIBUTOR | NHE Electronics is committed to always being one of our customers' favorite suppliers.