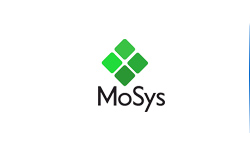 MoSys' Memory IC solutions eliminate critical data throughput and access bottlenecks to deliver speed and intelligence on line cards and systems with aggregate rates above 100 Gigabits per second (Gbps). Our solutions improve performance and features while reducing system level power, area, pin count and economics. MoSys is an ISO 9000 certified IC manufacturer, and its Bandwidth Engine product has been qualified to meet carrier-grade reliability requirements. MoSys® Bandwidth Engine family of ICs, with its combination of serial I/O, high-speed memory, efficient access, and intelligent offload drastically increases data accesses per second, removing these bottlenecks.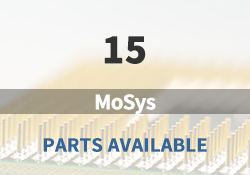 MoSys Main Products

QUAZAR FAMILY – Quad Partition Rate ICs

BLAZAR FAMILY – Accelerator Engine ICs

STELLAR FAMILY IP – Virtual Accelerator Engines

LINESPEED FAMILY

Development Kits

PHE-Programmable HyperSpeed Engine Memory IC

BE3RMW – Bandwidth Engine 3 – RMW

BE3BURST-Bandwidth Engine 3 – BURST

BE2RMW-Bandwidth Engine 2-RMW
MoSys Featured Parts (2023/12/8 Update)
More
We are a quality focused industry leader in supplying hard to find, long lead-time, end-of-life (EOL) and obsolete MoSys electronic components.
What We Do
We stocks, sources, and distributes MoSys electronic components to manufacturers of electronic products across a variety of industries.

Quality is Always Our Highest Priority
Our quality control procedures ensure you get the highest quality MoSys parts, free of any substandard which can be prevalent within the electronics industry.

Navigate Sourcing Dilemmas
Our component sourcing team and internal data analytics crew are always working hard to find valuable opportunities for our customers and their key components for cost down spot buys.





In addition to
MoSys
, we also focus on the following brands:
ELECTRONIC COMPONENTS DISTRIBUTOR | NHE Electronics is committed to always being one of our customers' favorite suppliers.