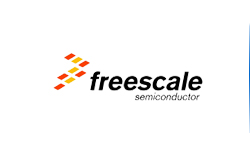 Now Freescale Semiconductor is part of NXP Semiconductors. Freescale Semiconductor, Inc. was an American semiconductor manufacturer. It was created by the divestiture of the Semiconductor Products Sector of Motorola in 2004. Freescale focused their integrated circuit products on the automotive, embedded and communications markets. It was bought by a private investor group in 2006, and subsequently merged into NXP Semiconductors in 2015. Freescale is the global leader in embedded processing solutions, advancing the automotive, consumer, industrial and networking markets. From microprocessors and microcontrollers to sensors, analog ICs and connectivity – Freescale's technologies are the foundation to the innovations that make our world greener, safer, healthier and more connected. The combination of NXP and Freescale creates an industry powerhouse focused on the high growth opportunities in the Smarter World.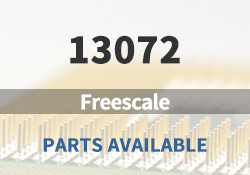 Freescale Main Products

Microcontrollers

MSG (Micro-controller Solutions Group)

Engine System Microcontrollers

Analog Power Management

Accelerometers

Pressure Sensors

Digital Signal Processor (DSP)

Networking and Multimedia

RF, Analog and Sensors
Freescale Featured Parts (2023/12/8 Update)
More
We are a quality focused industry leader in supplying hard to find, long lead-time, end-of-life (EOL) and obsolete Freescale electronic components.
What We Do
We stocks, sources, and distributes Freescale electronic components to manufacturers of electronic products across a variety of industries.

Quality is Always Our Highest Priority
Our quality control procedures ensure you get the highest quality Freescale parts, free of any substandard which can be prevalent within the electronics industry.

Navigate Sourcing Dilemmas
Our component sourcing team and internal data analytics crew are always working hard to find valuable opportunities for our customers and their key components for cost down spot buys.





In addition to
Freescale
, we also focus on the following brands:
ELECTRONIC COMPONENTS DISTRIBUTOR | NHE Electronics is committed to always being one of our customers' favorite suppliers.