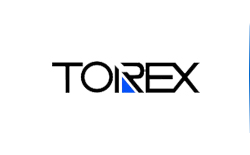 TOREX is an analog CMOS professional group that specializes in power ICs. Taking advantage of the specialized knowledge and flexibility TOREX have as a dedicated manufacturer, TOREX respond quickly to the development needs of electronic devices, which never cease to become smaller and lighter. TOREX's pride is in each product that is so small it is almost invisible, realized by means of our unique ultra-small package technology. And TOREX are working to expand our lineup with products that offer even lower quiescent current, miniaturization and noise-reduction. TOREX believe that realizing these objectives will result in increased worldwide market share for our company. And as our low quiescent current products are utilized in more electronic devices, they will also contribute to preserving our global environment.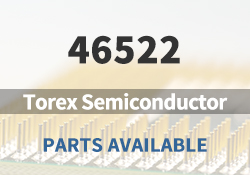 Torex Semiconductor Main Products

DC/DC Converters

Voltage Regulators

Voltage Detectors

Push button Controllers | LED Lighting Drivers

Load Switches | Charge Pump ICs

Power MOSFETs | Battery Charge ICs

Temperature Sensors | Hall ICs (Magnetic Sensors)

Oscillator ICs | PLL Clock Generator ICs

Schottky Barrier Diodes | Zener Diodes
Torex Semiconductor Featured Parts (2023/12/8 Update)
More
We are a quality focused industry leader in supplying hard to find, long lead-time, end-of-life (EOL) and obsolete Torex Semiconductor electronic components.
What We Do
We stocks, sources, and distributes Torex Semiconductor electronic components to manufacturers of electronic products across a variety of industries.

Quality is Always Our Highest Priority
Our quality control procedures ensure you get the highest quality Torex Semiconductor parts, free of any substandard which can be prevalent within the electronics industry.

Navigate Sourcing Dilemmas
Our component sourcing team and internal data analytics crew are always working hard to find valuable opportunities for our customers and their key components for cost down spot buys.





ELECTRONIC COMPONENTS DISTRIBUTOR | NHE Electronics is committed to always being one of our customers' favorite suppliers.