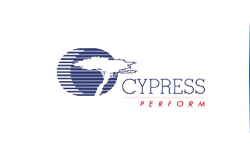 Now Cypress Semiconductor is part of Infineon. Cypress is the leader in advanced embedded solutions for the world's most innovative automotive, industrial, smart home appliances, consumer electronics and medical products. Cypress's microcontrollers, wireless and USB-based connectivity solutions, analog ICs, and reliable, high-performance memories help engineers design differentiated products and get them to market first. Cypress is committed to providing customers with the best support and development resources on the planet enabling them to disrupt markets by creating new product categories in record time. The acquisition makes Infineon one of the world's top 10 semiconductor manufacturers.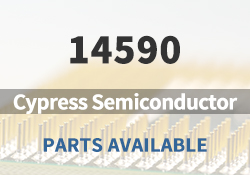 Cypress Semiconductor Main Products

Wireless

Microcontrollers (MCUs)

Universal Serial Bus (USB)

Security & Smart Card Solutions

Memory

Power

Sensor

Timing Solutions

Battery Management ICs
Cypress Semiconductor Featured Parts (2023/12/8 Update)
More
We are a quality focused industry leader in supplying hard to find, long lead-time, end-of-life (EOL) and obsolete Cypress Semiconductor electronic components.
What We Do
We stocks, sources, and distributes Cypress Semiconductor electronic components to manufacturers of electronic products across a variety of industries.

Quality is Always Our Highest Priority
Our quality control procedures ensure you get the highest quality Cypress Semiconductor parts, free of any substandard which can be prevalent within the electronics industry.

Navigate Sourcing Dilemmas
Our component sourcing team and internal data analytics crew are always working hard to find valuable opportunities for our customers and their key components for cost down spot buys.





ELECTRONIC COMPONENTS DISTRIBUTOR | NHE Electronics is committed to always being one of our customers' favorite suppliers.