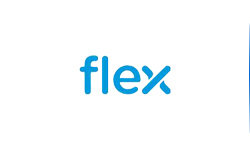 Flex Power Modules designs and manufactures board-mounted DC/DC conversion products which target the following key markets: telecom, data center applications, industrial and railway. We are headquartered in Stockholm, Sweden and have design centers in Kalmar, Sweden and Shanghai, China. The latter is also our production site which has delivered more than 100 million power modules during the last 40 years. In order to support our customers, we have an extensive network of technical sales people as well as field application engineers covering Americas, Asia and Pacific, Europe, Middle East and Africa. Furthermore, we have an excellent network of channel partners and representatives who offer local support to all our customers.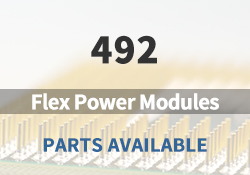 Flex Power Modules Main Products

Isolated DC/DC modules

Non-isolated DC/DC modules

Direct conversion modules

Power interface modules

Evaluation boards and tools

Flex Power Designer

Digital converters

Analog converters

Digital IBC
Flex Power Modules Featured Parts (2023/12/8 Update)
More
We are a quality focused industry leader in supplying hard to find, long lead-time, end-of-life (EOL) and obsolete Flex Power Modules electronic components.
What We Do
We stocks, sources, and distributes Flex Power Modules electronic components to manufacturers of electronic products across a variety of industries.

Quality is Always Our Highest Priority
Our quality control procedures ensure you get the highest quality Flex Power Modules parts, free of any substandard which can be prevalent within the electronics industry.

Navigate Sourcing Dilemmas
Our component sourcing team and internal data analytics crew are always working hard to find valuable opportunities for our customers and their key components for cost down spot buys.





ELECTRONIC COMPONENTS DISTRIBUTOR | NHE Electronics is committed to always being one of our customers' favorite suppliers.