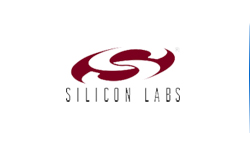 Silicon Labs are a leader in secure, intelligent wireless technology for a more connected world. Silicon Labs' integrated hardware and software platform, intuitive development tools, unmatched ecosystem and robust support make us the ideal long-term partner in building advanced industrial, commercial, home and life applications. Silicon Labs make it easy for developers to solve complex wireless challenges throughout the product lifecycle and get to market quickly with innovative solutions that transform industries, grow economies and improve lives. Silicon Labs help customers build connected devices that measurably solve global development challenges, including energy efficiency, economic growth, better health, infrastructure innovation, sustainable cities, responsible production, etc.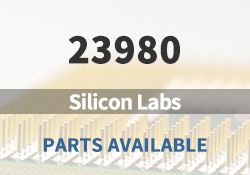 Silicon Labs Main Products

WIRELESS

POWER MANAGEMENT ICs

INTERFACE

MCUs

8-bit MCUs

32-bit MCUs

SENSORS

USB BRIDGES

CAPACITIVE TOUCH
Silicon Labs Featured Parts (2023/12/8 Update)
More
We are a quality focused industry leader in supplying hard to find, long lead-time, end-of-life (EOL) and obsolete Silicon Labs electronic components.
What We Do
We stocks, sources, and distributes Silicon Labs electronic components to manufacturers of electronic products across a variety of industries.

Quality is Always Our Highest Priority
Our quality control procedures ensure you get the highest quality Silicon Labs parts, free of any substandard which can be prevalent within the electronics industry.

Navigate Sourcing Dilemmas
Our component sourcing team and internal data analytics crew are always working hard to find valuable opportunities for our customers and their key components for cost down spot buys.





In addition to
Silicon Labs
, we also focus on the following brands:
ELECTRONIC COMPONENTS DISTRIBUTOR | NHE Electronics is committed to always being one of our customers' favorite suppliers.