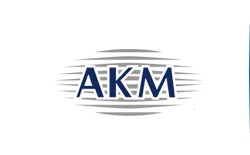 Asahi Kasei Microdevices (AKM) traces its roots to the 1980s, when the Asahi Kasei Group began developing its semiconductor business. Since then, we have continued to grow by providing customers with unique products which combine elements based on compound semiconductor technology used for magnetic sensors with ASIC technology based on silicon semiconductors. Asahi Kasei Microdevices (AKM) offer a variety of advanced sensing devices based on compound semiconductor technology and sophisticated IC products featuring analog/digital mixed-signal technology. Among individual products, our magnetic sensors for controlling motor rotation, and our audio & voice ICs that provide high-quality sound with low power consumption, have gained strong recognition among customers around the world, and azimuth angle sensors (e-compasses) that are essential for mobile devices such as smartphones and tablets are also widely known as a product practically originated by AKM.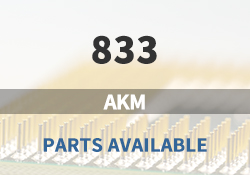 Asahi Kasei Microdevices Main Products

Audio ICs

Audio & Voice Processors

Tri-axis Magnetic Sensors

Current Sensor ICs

Magnetic Sensors

Power Management

Analog ICs for Industrial

Rotary Encoders

Electronic Compass
Asahi Kasei Microdevices Featured Parts (2023/12/8 Update)
More
We are a quality focused industry leader in supplying hard to find, long lead-time, end-of-life (EOL) and obsolete Asahi Kasei Microdevices electronic components.
What We Do
We stocks, sources, and distributes Asahi Kasei Microdevices electronic components to manufacturers of electronic products across a variety of industries.

Quality is Always Our Highest Priority
Our quality control procedures ensure you get the highest quality Asahi Kasei Microdevices parts, free of any substandard which can be prevalent within the electronics industry.

Navigate Sourcing Dilemmas
Our component sourcing team and internal data analytics crew are always working hard to find valuable opportunities for our customers and their key components for cost down spot buys.





ELECTRONIC COMPONENTS DISTRIBUTOR | NHE Electronics is committed to always being one of our customers' favorite suppliers.