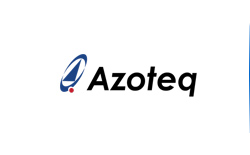 Azoteq is a fabless semiconductor company founded by Dr. Frederick Bruwer in 1998. The company initially developed the LightSense™ range of products that enabled intelligent control for LED flashlights and headlamps. In 2004 the company added a second product line to address on the emerging touch and proximity markets. 2013 saw the release of Azoteq's third product line. The PowerSense™ product line includes a range of AC LED lighting solutions. The ProxFusion® product line is Azoteq's latest addition and is the world's first multi-sensor, single chip solution.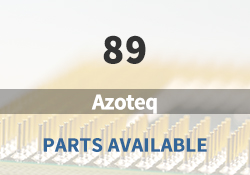 Azoteq Main Products

PROXFUSION | COMBINATION SENSORS

PROXSENSE | CAPACITIVE SENSORS

PROXSENSE MODULES | TRACKPADS

POWERSENSE | SMART LIGHTING

LIGHTSENSE | RECREATIONAL LIGHTING

MULTIFUNCTIONAL SENSOR
Azoteq Featured Parts (2023/12/8 Update)
More
We are a quality focused industry leader in supplying hard to find, long lead-time, end-of-life (EOL) and obsolete Azoteq electronic components.
What We Do
We stocks, sources, and distributes Azoteq electronic components to manufacturers of electronic products across a variety of industries.

Quality is Always Our Highest Priority
Our quality control procedures ensure you get the highest quality Azoteq parts, free of any substandard which can be prevalent within the electronics industry.

Navigate Sourcing Dilemmas
Our component sourcing team and internal data analytics crew are always working hard to find valuable opportunities for our customers and their key components for cost down spot buys.





In addition to
Azoteq
, we also focus on the following brands:
ELECTRONIC COMPONENTS DISTRIBUTOR | NHE Electronics is committed to always being one of our customers' favorite suppliers.