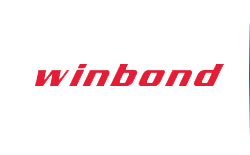 Winbond was established in September 1987 and listed on Taiwan Stock Exchange in 1995, and is headquartered in Central Taiwan Science Park, Taichung, Taiwan. Winbond's 12-inch fab, which is a factory with high levels of smart technology and automation, is located in Taichung Science Park. Winbond is a Specialty memory IC company. From product design, research and development, and wafer fabrication to the marketing of brand name products, Winbond endeavors to provide its global clientele with total memory solutions. Winbond's major product lines include Code Storage Flash Memory, TrustME® Secure Flash,Specialty DRAM and Mobile DRAM. Winbond is the only one in Taiwan with the ability to develop DRAM and FLASH products in-house. Winbond's products are used extensively in handheld devices, consumer electronics, and computer peripherals. Winbond also focus on high-barrier, high-quality applications, such automotive and industrial electronics.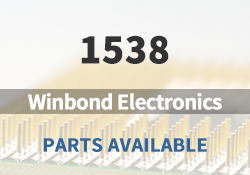 Winbond Electronics Main Products

Mobile DRAM

Pseudo SRAM

HyperRAM

Specialty DRAM

SDRAM

TrustME

Code Storage Flash Memory

NOR Flash

NAND Flash
Winbond Electronics Featured Parts (2023/12/8 Update)
More
We are a quality focused industry leader in supplying hard to find, long lead-time, end-of-life (EOL) and obsolete Winbond Electronics electronic components.
What We Do
We stocks, sources, and distributes Winbond Electronics electronic components to manufacturers of electronic products across a variety of industries.

Quality is Always Our Highest Priority
Our quality control procedures ensure you get the highest quality Winbond Electronics parts, free of any substandard which can be prevalent within the electronics industry.

Navigate Sourcing Dilemmas
Our component sourcing team and internal data analytics crew are always working hard to find valuable opportunities for our customers and their key components for cost down spot buys.





ELECTRONIC COMPONENTS DISTRIBUTOR | NHE Electronics is committed to always being one of our customers' favorite suppliers.