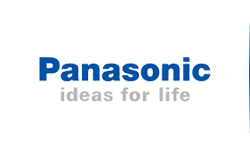 Over a history spanning more than 100 years, the Panasonic Group has delivered diverse products and services globally to improve society and lifestyles and contribute to the development of global culture. Panasonic Industry Company was launched on October 1st, 2021, with the mission of opening the way to a better future and continuing to contribute to an affluent society through a variety of device technologies. Panasonic will work together with our customers to solve societal challenges, by combing our capabilities and knowledge in developing device technologies. Our aim is to contribute to a sustainable society, electrify mobility, improve safety, build smarter factories and equip the telecommunications infrastructure with higher speeds and improved reliability.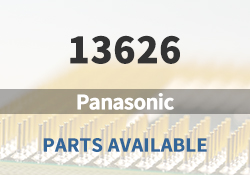 Panasonic Main Products

Capacitors

Resistors

Inductors (Coils)

Thermal Management Solutions

EMC Components, Circuit Protection

Sensors

Semiconductors

Input Devices

Relays, Connectors
Panasonic Featured Parts (2023/12/8 Update)
More
We are a quality focused industry leader in supplying hard to find, long lead-time, end-of-life (EOL) and obsolete Panasonic electronic components.
What We Do
We stocks, sources, and distributes Panasonic electronic components to manufacturers of electronic products across a variety of industries.

Quality is Always Our Highest Priority
Our quality control procedures ensure you get the highest quality Panasonic parts, free of any substandard which can be prevalent within the electronics industry.

Navigate Sourcing Dilemmas
Our component sourcing team and internal data analytics crew are always working hard to find valuable opportunities for our customers and their key components for cost down spot buys.





In addition to
Panasonic
, we also focus on the following brands:
ELECTRONIC COMPONENTS DISTRIBUTOR | NHE Electronics is committed to always being one of our customers' favorite suppliers.