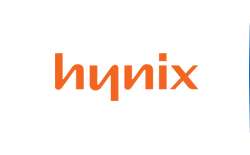 SK hynix will present a valuable future to stakeholders, including customers, partners, investors, communities, members, and so on through Global Tech Leadership, thereby enriching and further developing the global ICT industry. Based on our strong core business in DRAM and NAND, we will also strive to discover new growth engines to prepare for the era of future convergence led by the Fourth Industrial Revolution. SK hynix has secured the industry's top-level micro process technology based on constant R&D and is constantly developing premium products that use less power than existing products but also have significantly improved capacity, speed, and performance. SK hynix will continue to provide optimized solutions for more stable operation of massive data in the era of the Fourth Industrial Revolution.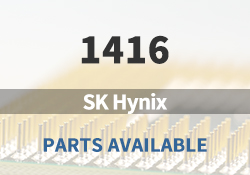 SK Hynix Main Products

DRAM

NAND Flash

CMOS Image Sensor

Memory Semiconductor

MCP(Multi-Chip Package)

System Semiconductor

Double Data Rate solutions

LPDDR

SSD
SK Hynix Featured Parts (2023/10/2 Update)
More
We are a quality focused industry leader in supplying hard to find, long lead-time, end-of-life (EOL) and obsolete SK Hynix electronic components.
What We Do
We stocks, sources, and distributes SK Hynix electronic components to manufacturers of electronic products across a variety of industries.

Quality is Always Our Highest Priority
Our quality control procedures ensure you get the highest quality SK Hynix parts, free of any substandard which can be prevalent within the electronics industry.

Navigate Sourcing Dilemmas
Our component sourcing team and internal data analytics crew are always working hard to find valuable opportunities for our customers and their key components for cost down spot buys.





In addition to
SK Hynix
, we also focus on the following brands:
ELECTRONIC COMPONENTS DISTRIBUTOR | NHE Electronics is committed to always being one of our customers' favorite suppliers.