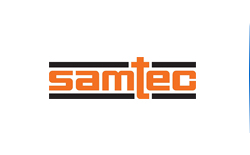 Much more than just another connector company, Samtec is committed to providing exceptional service, quality products, and convenient design tools. We believe that taking care of our customers and our employees is paramount in how we approach our business. This belief is deeply ingrained throughout the organization, and means that you can expect exceptional service coupled with technologies that take the industry further faster. With more than 25,000 customers spanning all industries, Samtec serves the well-known global tech giants, small start-ups, and everyone in between.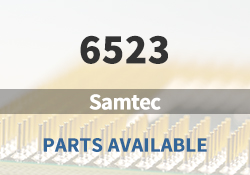 Samtec Main Products

High Speed Board-To-Board

Micro Pitch Board-to-Board

Rugged / Power

Edge Card

Backplane / Micro Backplane

Standard Board-to-Board

High Speed Cable Assemblies

Optics

RF Interconnects
Samtec Featured Parts (2023/12/8 Update)
More
We are a quality focused industry leader in supplying hard to find, long lead-time, end-of-life (EOL) and obsolete Samtec electronic components.
What We Do
We stocks, sources, and distributes Samtec electronic components to manufacturers of electronic products across a variety of industries.

Quality is Always Our Highest Priority
Our quality control procedures ensure you get the highest quality Samtec parts, free of any substandard which can be prevalent within the electronics industry.

Navigate Sourcing Dilemmas
Our component sourcing team and internal data analytics crew are always working hard to find valuable opportunities for our customers and their key components for cost down spot buys.





In addition to
Samtec
, we also focus on the following brands:
ELECTRONIC COMPONENTS DISTRIBUTOR | NHE Electronics is committed to always being one of our customers' favorite suppliers.