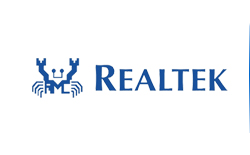 Realtek Semiconductor Corp., located in the Hsinchu Science-based Industrial Park — Taiwan's "Silicon Valley" — began with a small group of young, devoted engineers in 1987. Over three decades, these young founding engineers built Realtek into one of the world's largest and most successful IC design houses. Realtek's efforts to provide the ultimate in pioneering IC technology — along with its firm commitment to creating unique and innovative designs for a broad range of high-tech applications — have won the company a worldwide reputation and made possible a favorable and consistent growth rate in the years since its establishment. Realtek attribute this achievement to Realtek's tradition of excellence.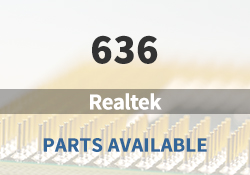 Realtek Main Products

Communications Network ICs

Computer Peripheral ICs

Multimedia ICs

Broadband Access Controllers

Gateway Controllers

Network Interface Controllers

PHYceivers

Switch Controllers

DTV Demodulators
Realtek Featured Parts (2023/6/9 Update)
More
We are a quality focused industry leader in supplying hard to find, long lead-time, end-of-life (EOL) and obsolete Realtek electronic components.
What We Do
We stocks, sources, and distributes Realtek electronic components to manufacturers of electronic products across a variety of industries.

Quality is Always Our Highest Priority
Our quality control procedures ensure you get the highest quality Realtek parts, free of any substandard which can be prevalent within the electronics industry.

Navigate Sourcing Dilemmas
Our component sourcing team and internal data analytics crew are always working hard to find valuable opportunities for our customers and their key components for cost down spot buys.





In addition to
Realtek
, we also focus on the following brands:
ELECTRONIC COMPONENTS DISTRIBUTOR | NHE Electronics is committed to always being one of our customers' favorite suppliers.