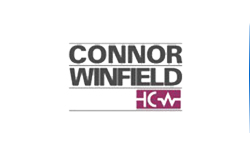 The Connor-Winfield Corporation is a privately held, US based electronic product manufacturer. After incorporation in 1963, Connor-Winfield focused primarily on designing and manufacturing quartz based timing circuits and oscillators for use in a wide variety of electronics applications. In the 1990's, Connor-Winfield expanded into other product areas while maintaining a continued focus on its core timing roots. Connor-Winfield's frequency control products are used in a wide variety of applications including telecommunications, LAN and WAN products, computer, and other microprocessor and electronic equipment. We specialize in designing custom and semi-custom frequency control products but also offer a broad line of standard oscillator products and non-crystal based oscillators.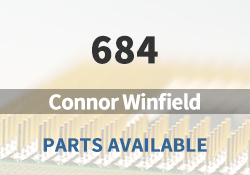 Connor Winfield Main Products

Timing ICs

Timing Modules

Oscillators

Time-Frequency References

Crystals

Quartz Microbalance

TCXO | VCTCXO

OCXO

VCXO | VCOCXO
Connor Winfield Featured Parts (2023/12/8 Update)
More
We are a quality focused industry leader in supplying hard to find, long lead-time, end-of-life (EOL) and obsolete Connor Winfield electronic components.
What We Do
We stocks, sources, and distributes Connor Winfield electronic components to manufacturers of electronic products across a variety of industries.

Quality is Always Our Highest Priority
Our quality control procedures ensure you get the highest quality Connor Winfield parts, free of any substandard which can be prevalent within the electronics industry.

Navigate Sourcing Dilemmas
Our component sourcing team and internal data analytics crew are always working hard to find valuable opportunities for our customers and their key components for cost down spot buys.





ELECTRONIC COMPONENTS DISTRIBUTOR | NHE Electronics is committed to always being one of our customers' favorite suppliers.