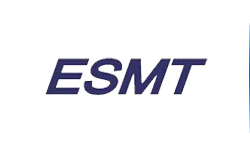 Elite Semiconductor Microelectronics Technology Inc. (ESMT) is a professional IC design company, founded in June 1998 in Taiwan's Hsinchu Science Industrial Park. The company's main business includes own brand IC product design, manufacturing, sales and technical services. ESMT successfully went public on Taiwan Stock Exchange, code 3006, in March 2002. Right from the beginning, ESMT's mission has been to become a supplier of all types of memory products and technology. Our specialty DRAM products can be widely used in PC peripheral, home appliances, and consumer, communications systems, with various density and interface specifications; In the flash memory segment, ESMT also offers various density and interface type NOR and NAND Flash product families to satisfy customers' need in developing variety of application system.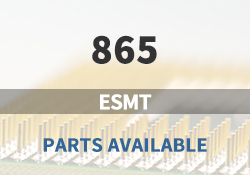 ESMT Main Products

Memory IC

Mixed Signal IC

RC Servo

DRAM

Flash

MCP

Audio

Power Management

RC Servo PCBA
ESMT Featured Parts (2023/12/8 Update)
More
We are a quality focused industry leader in supplying hard to find, long lead-time, end-of-life (EOL) and obsolete ESMT electronic components.
What We Do
We stocks, sources, and distributes ESMT electronic components to manufacturers of electronic products across a variety of industries.

Quality is Always Our Highest Priority
Our quality control procedures ensure you get the highest quality ESMT parts, free of any substandard which can be prevalent within the electronics industry.

Navigate Sourcing Dilemmas
Our component sourcing team and internal data analytics crew are always working hard to find valuable opportunities for our customers and their key components for cost down spot buys.





In addition to
ESMT
, we also focus on the following brands:
ELECTRONIC COMPONENTS DISTRIBUTOR | NHE Electronics is committed to always being one of our customers' favorite suppliers.